Order Samsung built-in appliances online
We are an authorised Samsung distributor and offer a wide range of original built-in appliances such as original refrigerators, ovens, extractors and hobs. If we have the desired part in stock, we will ship it to you the same day. We have more than 300.000 original Samsung parts available in our warehouse in Arnhem. You can order built-in appliances by entering the model code in the field above.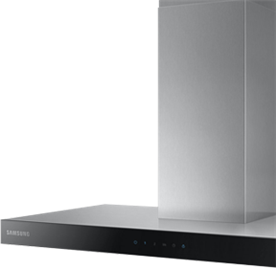 How do I find the right part?
You always need a model code to place an order on Samsungparts.eu. This code is essential in order to find the suitable appliance. On... , the model code is often... and is a combination of letters and numbers. Enter the right model code in the grey bar above, then select the right part on the product page. Do you need advice or help finding the right part in our web shop? Our Support Desk staff are happy to help!
Most popular built-in kitchen appliances
There are of course, various built-in appliances for sale in our web shop. These are the most popular Samsung built-in appliances:
Refrigerator: : is your built-in refrigerator defective or does a part need to be replaced? Order the part that needs to be replaced in our web shop to repair your refrigerator.
Oven: : is your oven's housing due to be replaced? In our specialist web shop, you can find oven racks, handles, knobs and light bulbs as well as other oven parts.
Extractor: we recommend replacing the extractor filter regularly to ensure the airflow from the extractor does not become blocked by dust or oil.
Hob: : is the control panel on your hob defective? Order a 100% original control panel in our web shop so you can heat your hob again.
Dishwasher: are the spray arms, drainage hoses or filters of your dishwasher clogged? If so, dirty dishes may not be cleaned properly. We recommend checking the filters and drainage hose regularly to prevent them from becoming clogged.
Other popular Samsung built-in appliances include:
Samsung vegetable drawer for built-in refrigerators
Samsung rubber door seal for built-in refrigerators
Samsung drain hose for dishwashers
Samsung light bulb for microwaves and refrigerators
Place of the modelcode sticker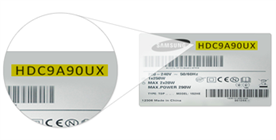 Modelcode on the sticker
Would you like advice when ordering parts?
If you need advice on ordering the right parts, we are happy to help you. Please try to find the model code or model number of your Samsung built-in appliance in advance. After you have found the model code or model number, please contact our Support Desk. A member of our staff will help you to find the right part.
Supportdesk
Authorized Samsung distributor
Fast delivery, free shipping with an order minimum of €100,-
All 300.000 parts, 100% original
Delivery from the Netherlands